Bodywork Eases Migraines and Tension Headaches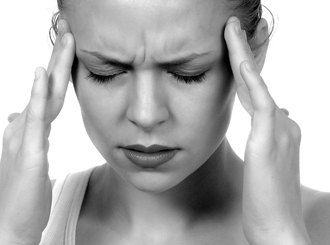 by Cathy Ulrich
"Do you get headaches?" I asked Cindy. She had come to see me for massage to address her neck and shoulder pain but hadn't mentioned headaches.
"Well, yes," she said. "I've always had headaches and, now that you mention it, they seem to be worse when my neck hurts." Cindy went on to say she suffered from them as often as 2-3 times a week and typically treated them with ibuprofen.
Like many Americans, Cindy suffers from chronic, frequent headaches. Her neck pain finally prompted her to seek help, but she was so used to the headaches, she thought they were something she simply had to live with. What Cindy didn't understand was that frequent headaches are not normal and, with a little proactive planning, there is something that can be done to manage and even prevent them.